Sensual Meditation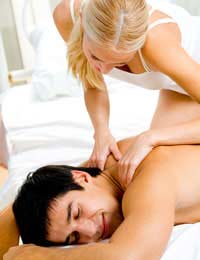 Sensual Meditation is a form of meditation practiced by members of the Raelian Church. The Raelian Church was formed by Claude Vorilhon and id base on wisdom that he claims was passed on to him by aliens, following a visitation he is said to have receive in 1973.
Realism teaches that there is no God or spiritual existence and that physical or material pleasure should be a central aim of the individual. Many people believe that for this reason adherents to Raelianism are open to abuse and cite Sensual Meditation to be an example of how such abuse may occur, as adherents are brainwashed into sexual practices. However, Raelians point out that Sensual Meditation merely promotes the exploration of one's own body, and that of a partner, and need not be sexual, unless the two partners are consenting. It is also pointed out that sensual meditation involving touching should practised between just two people in privacy, and not as a group exercise.
The final and most physically involved stage in the practice of Sensual Meditation involves an exploration of your partners body through stages of seeing, touching, hearing, smelling and tasting. As a meditative exercise one can see how it might foster a closer awareness of ones togetherness with a partner. However, it must be added that there are many other forms of sensual practice that might be equally good at achieving this, and may be more palatable to the couple involved, who might not agree with all of the Raelian's beliefs (which include the support of human cloning).
Other Forms of 'Sensual' Meditation
The Kama Sutra is an ancient Indian text that teaches how best to treat your partner, including advice, which can lead an improved sex life in accordance with Eastern mystic beliefs. The Kama Sutra mixes massage with techniques for the prolongation of sex. In many of these practices the focus is upon delaying orgasm, or at least the male ejaculation. It is unclear why this is, an many other spiritual practices consider orgasm to be central to spiritual development.
For many people the Kama Sutra may seem unusual and complex. They may do just as well to learn some simple massage techniques and to apply some of what they have learned in meditation to their sex life. For example, even breathing will improve circulation, whilst a mindfulness of the moment will greatly improve enjoyment of sex. Sex is, in fact, an ideal example of how living in the moment fully has its rewards, and how distractions involving past and present can get in the way of an enjoyment of life in the present moment.
Sex and Spirituality
It would seem that sex in one way or another is central to spiritual concerns, with many religions either placing bizarre restrictions on sexual behaviour, or condoning unusual sexual practice in a way that seems completely beyond the pale to any people outside their faith. It has been suggested that in both cases religion or spirituality is used to cover for some sexual deviancy, some lack in sexual prowess or interest, or merely a fear of sex and sexuality. The main thing to remember is that both meditation and sex have to be practiced best in the way most suited to you (and in the latter case, your partner too!). Certainly, in respect of this, a form of 'sensual' meditation or 'mindful' sex may be very beneficial for your spiritual and physical wellbeing!
You might also like...