Will Mediation Help me Relax?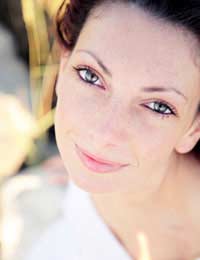 Meditation is relaxation. If you are not relaxed during meditation you are not really meditating! The aim of meditation is to clear the mind of all intrusive and irrelevant thoughts in order to reach a natural state uncluttered by day to day stresses and concerns. The state of one's mind once this has been achieved is similar to the state of our muscles when fully relaxed and not straining to fulfil some kind of action. If you cast your mind back to an occasion when you have felt your body to be fully relaxed you will note how this occurred precisely as a result of not striving after relaxation, but rather as a result of just 'letting oneself go'.
As with muscular relaxation, relaxing the brain is something that we rarely have time to do in our daily routine. Even if we are not directly aware of tension, we will generally be harbouring physical and mental pressures of some kind. Relaxation is the total absence of these day to day pressures and for that reason it makes more sense to look upon meditation as the self-same state of relaxation, rather than asking whether or not it will help to aid relaxation. The question over whether relaxation will help one to relax can only be asked by someone who is neither relaxed nor meditating!
Understanding Relaxation
Relaxation is not an act. It is not possible to 'do' relaxation as such, but rather it is the 'act' of 'not-doing', perhaps even the 'non-act' of 'not-doing'. Considered in this way, spirituality and meditation often lend themselves to confusion. This is purely due to the highly tense way in which we generally live. There really is nothing unusual or esoteric about relaxing or meditating. There is something far more unnatural about the high pace of life we have come to associate with 'normality' in the Western world.
Relaxation is most easily experienced either through the total clearing of the mind, or through the complete focus of the mind on a single thing. Though these two exercises seem to be entirely at odds with one another, they are, in fact, the same thing. By focusing your attentions entirely on one thing, such as a mantra, or your walk to work in the morning, you are emptying the mind - the mind becomes purely the sensory awareness of whatever you are experiencing at a given point, devoid of distractions related to other places and times.
Throughout this website there are tips on both secular and religious meditation. Overwhelmingly, as you embark on a path of meditation it will become clearer that your mind frame is central to full relaxation and that many questions you would previously have asked about relaxation will now seem irrelevant. If this seems difficult to appreciate fully, it is worth asking the question, 'Will intense work make me stressed?' The answer is surely 'No'. Stress makes one feels stressed, and if you approach work in a stressful manner then it will be stressful! Put simply, the path to relaxation starts and ends with your own mind, and meditation is one great way of reinforcing this notion in a way that can positively influence your whole life.Thus meditation can help you relax in its demonstration of the fact that there really is nothing to relaxation, other than simply relaxing!
You might also like...