New Age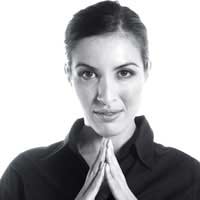 The term 'New Age' in relation to spirituality covers a vast array of spiritual practices that have become widely practiced both by individuals and groups of individuals in the Western world post World War Two with an increasing emergence since the 1960's on the back of the 'hippy' scene, which itself advocated many spiritual practices. This period of discovery in the West has led to a break down of rigid hierarchical institutions, including the Christian Church, who have dominated spiritual matters for the entire history of Western development. Due to this breaking down of often strictly nationalistic and partisan forms of worship people began to look elsewhere to develop their spiritual awareness - often finding interesting practices in Eastern mysticism and in pre-Christian 'pagan' forms of worship in Europe.
New Age spiritualists argue that there is a lot that is spiritually sound in all of the sacred texts of the major world religions, but that much of it has been lost as spiritual forms have developed into major institutions. New Age spiritualists often point to the independent nature of spiritual Enlightenment as communicated by Saints, prophets and mystics throughout the ages. Many of these mystics followed their own spiritual path and actually broke with convention along the way. Notably, Jesus created a caesura with Judaism, whilst Siddhartha Gautama broke with both the Hindu and ascetic trends of his time. To look at the story of these two spiritual persons, along with many others, is to identify both the similarities in belief across spiritual groups and the importance of following your own path on the way to Enlightenment. In light of this, it is felt by many New Age practitioners that the boundaries between religions should be completely effaced, often leading them to a kind of 'mix' and 'match' of spiritual practices from across world religions.
Key New Age Beliefs
Though 'New Age' does not denote any particular set of beliefs, signalling more a sea-change in spiritual attitudes, there are certain spiritual practices and beliefs which are common among practitioners, many of which have entered mainstream culture. Most prominent among these are:
Meditation: Meditation is a central practice for spiritual believers in the Western world. The form of this meditation varies greatly across a diverse range of differing systems, many of which are detailed on this site.
Angels: A belief that we can communicate with personal 'guardian' angels or with 'Archangels' is traceable to the Judaeo-Christian texts, although many cultures believe in angels or equivalent forms. Many New Age practitioners attempt communication with angels or with spirits of the dead.
Eastern Mysticism: A belief in Karma - the notion that your actions will come back on you in either this life or another - the connectedness of all things and pacifism, together with an adoption of Eastern symbolism is central to the practice of many New Age spiritualists.
Tarot Cards: Tarot reading in order to divine your future, to solve a complex personal problem or to gain greater knowledge is akin to meditation, requiring intense meditation on the messages the cards convey. Similar forms of divination include reading runes and the I-Ching, which has links with Eastern meditation.
Astrology: Astrology has a surprisingly strong following in 'rational' developed societies, perhaps catering to a spiritual need that is unfulfilled by major religious institutions.Alternative Medicine and Healing: The belief that alternative medicine is superior to Western medicine, often due to its being sourced from natural ingredients, is common among New Age believers. This often goes hand in hand with a belief in the healing power of meditation and forms of spiritual massage.
Wicca: Wicca is a New Age religion revolving around a belief both in God and a Goddess and certain practices which owe themselves both to Witchcraft and Paganism. Wicca has no central hierarchy and is based very much around the individual's spiritual development. Many Wiccans incorporate meditation as a central element of their belief.
Although the system 'New Age' is vague it is in many ways an ideal term for one to affiliate themselves with in the Western world, as it emphasises individual spiritual practice devoid of rules and prohibitions. For someone embarking on meditation for spiritual purposes an investigation into the practices of New Age spiritualists may well provide a good grounding and support as they embark upon their journey free to choose the practices best suited to them.
You might also like...