Concentration Exercises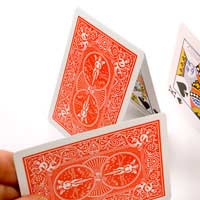 Concentration is essential for mental well being as well as day to day functioning. Improved concentration will help you to enjoy better your work life, social life and leisure time. Sports, watching movies, playing board games, card games, computer games reading, writing and driving are just some of things that require concentration. These sorts of activities that require a process of mental absorption have been repeatedly proved to help people relax in the long term. These exercises essentially achieve much the same as meditation. Equally, meditation is a great way of improving ones concentration, not surprisingly as so much attention is paid to acutely focusing on breathing, and icon, and object or a mantra.
The aim of concentration is to strip away consciousness of everything but that which you are engaged in doing. This firstly involves a certain amount of prioritisation – you cannot concentrate if you are spreading your attentions over a wide range of different activities. It also involves some discipline in order that you might keep going at times when focusing becomes difficult. Once you have mastered these factors and have developed concentration fully you will see that all aspects of your life will improve as you are more attentive to the moment at hand.
Concentration is something that is improved with practice. Like your muscles, your brain can be developed in certain ways through increased use. Try finding a quiet space and practicing ten to twenty minutes of concentration exercises 3 to 5 times a week.
Exercises to Try
You will see the relation between the following exercises and meditation. Essentially concentration is the same thing as meditation and will accord in a moment when you 'forget yourself' in the presence of that which you are focusing your attention upon. Here are a few exercises to get you started, although remember that you can just as easily employ concentration by reading a book, playing chess or watching a film.
First try, from a window or a seat in a park memorizing the colours of cars as they go past. Focus intensely on each car so that its colour may lodge in your brain, before repeating the sequence of colours. Try as far as possible to develop you list to twenty or thirty colours in order to improve upon your memory pr concentration.
Number games are also good, and one very simple exercise entails merely counting in your head from 100 down to 0. Try following this to count from 100 to 0, but only counting the even numbers. Following this try two even numbers in a row, followed by two odd numbers and so on: 100, 98, 97, 95, 94, 92, 91, 89… This should sharpen your concentration and clear your mind.
You ca also try focusing intently on a complex photograph for ten minutes, before breaking for five minutes and subsequently detailing everything that you can remember in that photograph with a pencil and paper.
Try also building a house of cards. This requires attention, a calm attitude and focus. Set one hour to build a house of cards as big as possible. If the house falls merely start again in a humble and relaxed manner. Do this continually until your hour is up. This will teach you not only concentration but also the need to let go of the object and not to accept failings and the changes that occur with the passing of time.
Other concentration exercises include staring for five minutes at a small dark square or dot drawn on the wall, concentrating on breathing and noting all of the details in a building or object. With regard to the latter drawing may be a useful way of focusing and recording your concentration.
What we will have seen in undertaking these exercises in the huge part that mental concentration plays in meditation, and that relaxation plays in concentration!
You might also like...