Using Meditation To Aid a Healthy Cardiovascular System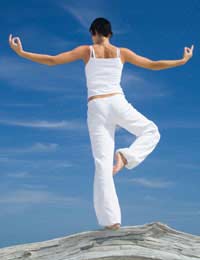 Meditation is thought to be effective in the treatment of cardiovascular illnesses and the reduction of risks to the cardiovascular system. Much of the research that exists concerning meditation and cardiovascular health concerns Transcendental Meditation (see related article). However be cautioned that Transcendental Meditation is a financially costly form of relaxation and that sources of research concerning Transcendental Meditation must be taken into account (as with any research) when considering your options before taking up a course of meditation.
In all likelihood Transcendental Meditation does help reduce the risk of cardiovascular disease, but be aware that there are other more affordable options. The simple practice of regular meditation over a period of time (especially where a focus on breathing naturally is concerned) is entirely adequate to improve you cardiovascular health in conjunction with a healthy diet and the regular practice of exercise.
Although meditation has not been recognised for its health benefits by many Western practitioner until recent years, the positive effects of meditation on the heart have been long emphasised by Eastern spiritual practitioners, with focus on the 'Heart Chakra' being central to many Yogic practices (see related article: 'Meditation and the Chakras').
Prevention over Cure
Whilst meditation is believed to aid the recovery of cardiovascular patients its far better to practice meditation at an early age in order to prevent cardiovascular damage, rather than relying on it as a last minute cure-all.
Meditation helps the body and mind to relax, thus releasing the strain put upon the heart by excessive stress and high blood pressure by both lowering the heart rate and blood pressure. It can also help to foster a healthier attitude in general, contributing on the whole to a better flow of blood around the body as good diet and exercise are provided for. A programme of meditation started young will significantly reduce the risk of heart disease and high blood pressure. However, should you experience cardio-vascular problems at any age, the value of undergoing a programme of meditation whether you have previously done so or not cannot be over emphasised. The recovery rates from heart patients who have undergone a course of meditation have repeatedly been proven to be more impressive than those who haven't.
Scientists believe that meditation switches the body from its active mode (the sympathetic nervous system) to its restful mode (the parasympathetic nervous system) thus dilating the blood vessels and improving the flow of blood around the body, whilst slowing the heart rate. To achieve the best effects of this is best to develop a mindfulness that can be carried throughout the day, thus reducing the instances when the body operates under its sympathetic nervous system.
Any of the systems of meditation described on this site will suffice to help improve upon ones cardiovascular health, although one may wish to choose carefully between an intense spiritual form of meditation and a secular form designed specifically for health purposes.
You might also like...